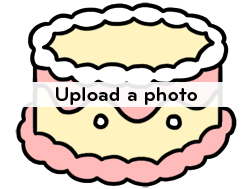 From the kitchen of Megan Lay
This recipe has been on northpole.com from the beginning… since 1996! We hope you enjoy this classic North Pole recipe. Let us know your opinion by submitting a review!
Recipe Details
Ingredients
100g white chocolate (optional)
150ml beaten eggs
175g unsalted butter + extra for greasing
175g caster sugar
150g self-rising flour
1/2 teaspoon baking powder
3tbsp cocoa powder
100g milk chocolate
200ml double cream
100g plain chocolate

Directions
Preheat oven to 350 degrees (180 Celsius/Gas4).

Grease 2 round cake pans and line the bases with parchment paper.

Cream the butter and sugar together in a bowl until they are light and fluffy.

Gradually beat the egg.

Sift the flour, cocoa powder and baking powder into the bowl and fold them into the creamed mixture.

Divide the mixture equally between the 2 pans, smoothing the tops with a palette knife.

Bake for 20-25 minutes or until firm.

Turn the cooked cakes out onto a cooling rack.

Break the plain and milk chocolate into a bowl and gently melt them over a pan of simmering water.

Remove the bowl from the pan. Allow the chocolate to cool for 5 minutes and then stir in the cream.

Leave the mixture to thicken for a few minutes.

Make sure the cakes are completely cool before putting on the topping.

Put one cake on a serving plate and spread a quarter of the topping over it.

Put the other cake on top and spoon over the rest of the topping.

Spread it over the top and the sides until the cake is evenly set.

If using the white chocolate, break it up or chop with a sharp knife, sprinkle on cake and leave to set.
Reviews
Log in now to rate this recipe.

mia1234 says:
this cake made my life, litterally.
12/17/2012 9:01:58 AM

11clloyd says:
this cake is tasty
11/24/2012 11:07:05 AM
Other Tasty Treats You Might Enjoy
Cakes
British Cakes
Layer Cakes