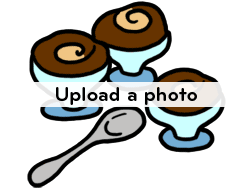 From the kitchen of stripedspeck22
Very very good. Easy to make and also quick.
Recipe Details
Ingredients
1 bag of chocolate chips
1 package of Oreos
1 tsp. vegetable oil

Directions
Take a bag of chocolate chips and put them in a microwave-safe bowl. Pour a teaspoon of vegetable oil in the bowl (one teaspoon for every 2 cups of chocolate chips).

Heat in the microwave until the mixture is smooth and easy to mix, checking frequently so you don't burn the chocolate.

Mix the chocolate and vegetable oil.

Take an Oreo and dip it in the chocolate mixture.

Once you dipped the Oreo. Put it on a plate or tray.

Do that for every Oreo. Once you are done, put the tray or plate in the fridge until the chocolate has hardened.
Reviews
Log in now to rate this recipe.

1072143 says:
💕 love it YUMMMY❣️
12/15/2016 12:22:02 PM

desi says:
so good
12/21/2013 4:10:27 AM
Other Tasty Treats You Might Enjoy
Other Desserts
American Other Desserts