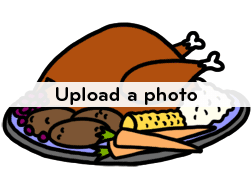 From the kitchen of Timothy Lichti
This recipe has been on northpole.com from the beginning… since 1996! We hope you enjoy this classic North Pole recipe. Let us know your opinion by submitting a review!
Recipe Details
Ingredients
4 boneless, skinless chicken breast
1 can cream of mushroom soup
1/2 cup milk
1 cup grated cheddar cheese
1 box Stove Top Stuffing

Directions
Preheat oven at 325 degrees.

Place boneless chicken in baking dish.

Mix soup with milk and pour over chicken.

Spread grated cheese on top.

Mix Stove Top Stuffing according to directions and put on top of cheese mixture.

Cover with foil and bake for 30 minutes.
Reviews
Log in now to rate this recipe.

chefjohn says:
The cook time needs to be changed from 30 minutes to at least 60 minutes since the chicken is raw.
2/25/2016 3:54:33 PM

bekkangage says:
We make this all the time. Since you don't have to pre-cook the meat, it is fast and easy. Very good. We cook it at 350 or 375 degrees because our chicken breasts tend to be very thick.
11/12/2013 3:57:01 PM

dawnchris09 says:
great meal :)
12/19/2012 10:04:00 AM
Other Tasty Treats You Might Enjoy
Main Dishes
Canadian Main Dishes
Crockpot/One Dish Meals