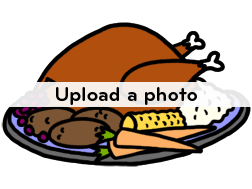 From the kitchen of Afshan
This recipe has been on northpole.com from the beginning… since 1996! We hope you enjoy this classic North Pole recipe. Let us know your opinion by submitting a review!
Recipe Details
Ingredients
1 pound boneless, skinless chicken breasts
6 tablespoons cornstarch
2 tablespoons flour
1 sliced lemon, for garnish
chicken broth for sauteing chicken

Lemon Sauce:
1 teaspoon sesame oil (optional)
1/4 cup sugar
1 tablespoon water
1/2 teaspoon salt
2 teaspoons cornstarch
juice of 1 lemon (about 1/4 cup)
1/4 cup chicken broth

Marinade:
1 teaspoon soy sauce
1 egg white
1/8 teaspoon pepper
1/2 teaspoon salt
2 teaspoons rice wine or dry sherry

Directions
Cut the chicken breasts into thin slices. Combine the marinade ingredients in a medium-sized bowl. Add the chicken and mix well. Let stand for 15 minutes.

Combine the ingredients for the lemon sauce in a small bowl. Mix well and set aside.

Heat a small amount of chicken broth in a skillet over medium heat.

Meanwhile, mix the 6 Tablespoons of cornstarch and the 2 Tablespoons of flour in a medium-sized bowl. Dip the chicken pieces in the flour mixture to coat. Brown the chicken in the heated broth. Continue adding more additional broth as needed to prevent burning. Remove the chicken and arrange on a platter.

Stir the lemon sauce into the hot pan. Bring to a boil. When the sauce begins to thicken, add 1 teaspoon sesame oil. Stir the sauce and pour over the chicken. If desired, garnish with the lemon slices. Serve immediately.
Reviews
Log in now to rate this recipe.

jessowey says:
yummy
9/29/2013 8:02:07 PM
Other Tasty Treats You Might Enjoy
Main Dishes
American Main Dishes
Meat Dishes