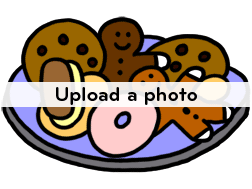 From the kitchen of Maegan Bridges
This recipe has been on northpole.com from the beginning… since 1996! We hope you enjoy this classic North Pole recipe. Let us know your opinion by submitting a review!
Recipe Details
Ingredients
1 cup (2 sticks) butter, at room temperature
2/3 cup sugar
1 pinch of salt
1 teaspoon vanilla extract
2 cups all-purpose flour
1/2 cup pecans, chopped

Directions
When ready to bake, preheat oven to 350 degrees F.

Line 3 baking sheets with aluminum foil.

In the large mixing bowl, combine the butter, sugar, salt, and vanilla.

Using the electric mixer set on medium speed, beat the mixture until it is smooth.

Turn of the mixer a few times so you can scrape down the sides of the bowl with the rubber spatula.

Add the flour and nuts. Continue mixing until the dough looks like moist pebbles, then turn off the mixer.

Gently squeeze the dough together with your hands.

When the dough comes together in a mass, place it on a large piece of plastic wrap.

Using your hands, shape it into a log 10 inches long and 2 inches in diameter.

Wrap the log in the plastic wrap and refrigerate until firm, about 3 hours.

Unwrap the dough and place it on a cutting board.

Using a knife, cut the log into slices 1/4 inch thick.

Arrange the slices about 1 inch apart on the foil lined baking sheets.

Place one baking sheet in the oven and bake the cookies until their edges are golden brown, 14 to 16 minutes.

Using oven mitts, remove the baking sheet from the oven and set on a rack to cool completely.

Repeat with the second and then the third baking sheets.

Lift the cooled cookies off the baking sheets with your fingers.

Store the cookies in an airtight container.
Reviews
Log in now to rate this recipe.

gardninmom says:
This is a fantastic cookie! I try not to make them unless I am having company because I can't stop eating them. They are really handy to keep in the refrigerator for something quick to serve unexpected company or to prepare ahead of time to take somewhere.
11/4/2015 12:37:57 PM

ritamc says:
didnt care for these cookies at all. took longer to bake than said
12/16/2012 12:42:11 PM
Other Tasty Treats You Might Enjoy
Cookies
American Cookies
Icebox Cookies