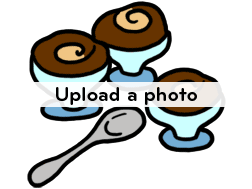 From the kitchen of Robyn Condliffe
You can use small green apples and green food coloring as well for a Christmas look. Happy eating.
Recipe Details
Ingredients
3 cups sugar
1 cup water
1 teaspoon vinegar
red food coloring
15 small red apples
wooden skewers

Directions
Have an ice-cream container 1/2 filled with "hundreds & thousands" for dipping.

Wash apples well and dry thoroughly.

Remove stems, pierce apples with wooden skewers, which can be obtained from a butcher shop.

Chill apples for about an hour.

When the toffee meets the cold apples it will set immediately, making coating easier.

Combine sugar, water and vinegar in a small saucepan.

Bring slowly to a boil, stirring constantly and making sure the sugar has dissolved before mixture has boiled. Cook toffee steadily and quickly until it turns a deep straw color.

The toffee should bubble slowly and thickly.

When a small portion is dropped into cold water it should form a hard ball.

Take off heat. Add a few drops of red food coloring, stir in quickly.

Dip apples into toffee, twirl around, coating well. Allow excess to drip off into the saucepan and then dip into the "hundreds and thousands".

Stand on baking paper to set.

When cold, wrap in cellophane paper and tie with a bow.

Do not store in refrigerator-this will cause sticky toffee.
Reviews
This recipe has not been reviewed. Log in now to rate this recipe.
Other Tasty Treats You Might Enjoy
Other Desserts
Australian Other Desserts