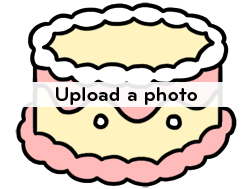 From the kitchen of Omgilistical
This recipe is a perfect make for Christmas Eve, and Santa will most definitely like this little treat! You don't even need chocolate chips, 100g of chocolate cut into little pieces will be fine!
Recipe Details
Ingredients
100g caster sugar (white sugar)
100g self-raising flour
3 eggs
100g chocolate chip
Vanilla extract (optional)

Directions
First preheat the oven to 180 degrees C/ gas mark 4

Then mix the caster sugar and eggs together until smooth

After that you can add in the flour, chocolate chips and vanilla extract and mix again

Pop it in the oven for about 20 mins

Enjoy your Santa's Chocolate Chip Sponge Cake!

♥ Top Tips ♥ 1) If you don't know if it's ready yet, get a toothpick and poke it in! You don't want a soggy sponge cake now do you! 2) If you want, cut the cake in half (after it's cooked) and apply a generous amount of icing sugar!
Reviews
Log in now to rate this recipe.

milo2478 says:
not bad
11/10/2013 12:08:39 PM

Omgilistical says:
This is a great twist on a the classic 'Chocolate Chip Cookies' and my kids loved it! I think that 'Santa' will love this treat as well as the kids! LOL
10/13/2013 9:14:45 AM
Other Tasty Treats You Might Enjoy
Cakes
British Cakes
Sponge Cakes