Skill Level:
Crafting Time:
Material(s):
Category:
Tag(s):
Share This Craft
Search Crafts
Pinecone Christmas Tree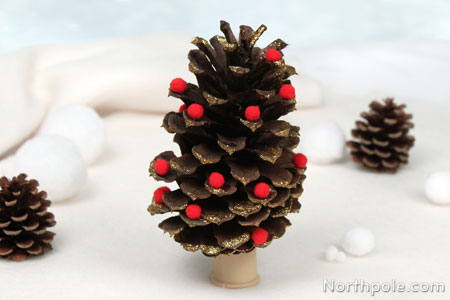 This wee little tree may be smaller than your average evergreen, but it packs a lot of Christmas spirit! A fun craft to make at school or at home, kids can place this decoration in their room or give it to a friend. While your child is working on this craft, you can work on making a pretty pinecone project of your own like this Metallic Pinecone Tree.
Supplies & Tools: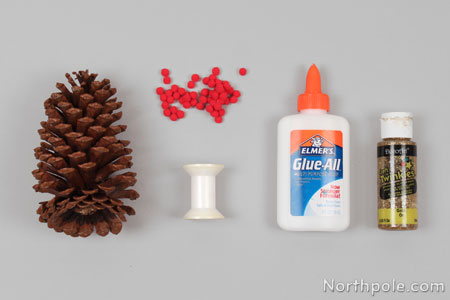 Pinecone*
Empty spool of thread
Glue
Glitter glue
Little pompoms
*If gathering pinecones from outside, place on a cookie sheet and place in oven at 200–250° Fahrenheit for about 30 minutes to dry any excess moisture. Remove pinecones from oven and let cool for 30 minutes.
Directions:
Glue spool to bottom of pinecone.
Apply glitter glue to pinecone tips. Let dry.
Glue little pompoms to some of the tips.
Now you have a miniature Christmas tree! Put it on display wherever you like.
Companion Craft for Adults:
For a grown-up version of this craft, check out this tutorial on how to make metallic pinecone trees for your home.