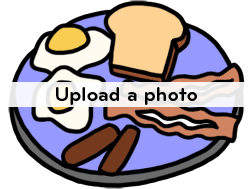 From the kitchen of VanderMayGreen
In 2002 when diagnosed with Celiac disease I began experimenting in my kitchen and created this recipe.
Recipe Details
Prep Time:
Cook Time:
Total Time:

7 minutes
15 minutes
22 minutes

Yields:
Tags:
8"x8" pan
Gluten‑free, Quick & easy
Ingredients
2/3 cup cornmeal
1/3 cup gluten-free flour (mix listed below)
2 T. sugar
2 tsp. baking powder
1/2 tsp. salt
1 tsp. xanthan gum
2 T. oil
1 egg
1/2 cup milk

Gluten-Free Flour Mix:
3 cups rice flour
1 cup potato starch flour
1/2 cup tapioca flour

Directions
Preheat oven to 425 degrees. Grease an 8"x8" pan.

Mix together dry ingredients then add wet ingredients, stir well and pour into pan.

Bake about 15 minutes until golden brown. Serve hot with butter and syrup as you like.
Gluten-Free Flour Mix:
Sift together and store in air-tight container.
Reviews
Log in now to rate this recipe.

anw513 says:
This recipe is so good. We use it at Thanksgiving and it goes great with the rest of the meal. I always get compliments when I make it!
10/28/2014 2:59:35 PM
Other Tasty Treats You Might Enjoy
Breakfast and Brunch
Grains