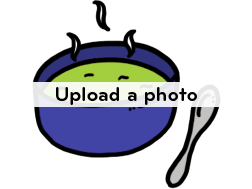 From the kitchen of Judy Scott
This recipe can easily be cut in half.
Recipe Details
Ingredients
2 cans cream of mushroom soup
2 cans cream of celery soup
2 cans cream of broccoli soup
1 can (12 ounce) evaporated milk
2 soup cans water
1 pound Velveeta cheese
1 bag frozen, chopped broccoli

Directions
Mix soup, evaporated milk and water in Crockpot.

Heat on low until hot throughout (about 2 - 3 hours).

Add Velveeta and frozen broccoli.

Heat another 1 - 2 hours until cheese is melted and broccoli is cooked through.

Serve hot.
Reviews
Log in now to rate this recipe.

chelsea2702 says:
Lov vvvv vv e it💙💙💙💙💙💙💙💙💙💙💙💙💙
11/10/2015 3:08:24 PM

juliaabbie says:
I love it
11/29/2013 8:01:29 AM

louloulita123 says:
i love it.im totaly doing it for ramadan.i think and i know its is delicious and great for my children.it is superb.thanks so much north pole and thanks judy scott for this delicious recipe hope you will have a great ramadan.:)
7/1/2013 6:40:47 AM

awers234 says:
SUPERB!
11/11/2012 5:32:50 PM
Other Tasty Treats You Might Enjoy
Soups
American Soups