Gift Bag Upgrades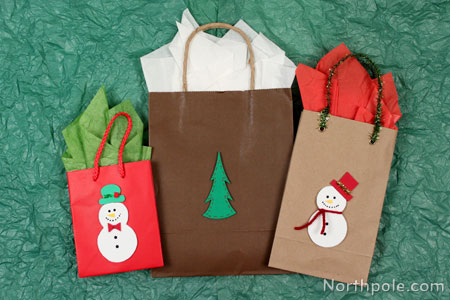 How many times have you gone to the store looking for the perfect gift bag, but either they don't have what you're looking for or the bags are overpriced? Here's a solution to the dilemma… Buy a few inexpensive bags and vamp them up with your personal touch! When adding embellishments to bags, they don't need to be elaborate; something cute and simple is all you need. Read on for some ideas from your favorite elves.
Stitched Tree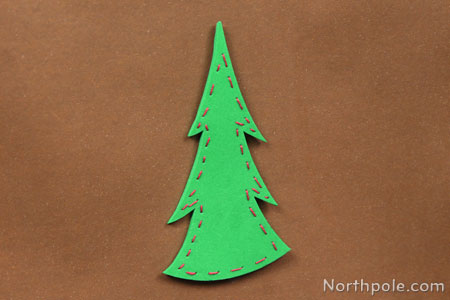 Cut a tree shape from a sheet of green foam, and then use embroidery thread to stitch a border along the edges. If you would like the effect of a stitched border, but do not want to sew anything, try using a marker or a gel pen to draw stitches on the foam. Then glue the tree on your bag for an instant upgrade.
Dapper Snowman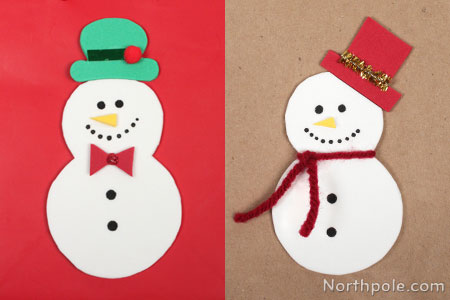 Another option is to make an adorable snowman and glue him onto a bag. You can find the directions to make this foam snowman here. Print the template (download here) and scale up snowman pattern as desired.
Elfy Hint:
If you don't like the ribbon handles on your bag, simply replace them with some other ribbon. If your gift bag has holes for the handles, string the ribbon through the holes and tie the ends in knots. If your bag does not have holes for the handles, use hot glue to attach the new ribbon handles.