Skill Level:
Crafting Time:
Material(s):
Category:
Tag(s):
Share This Craft
Search Crafts
Reindeer Harness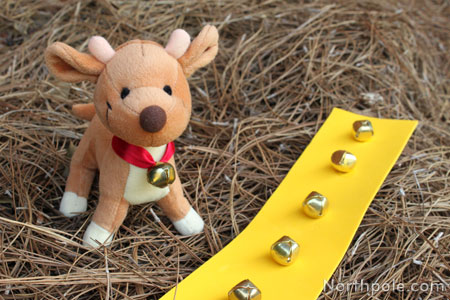 In this quick craft, kids can create their own reindeer harness and a special bell just like Raymond the reindeer wore in "The Gift of the Bell." (Click here to read the story.)
Supplies & Tools: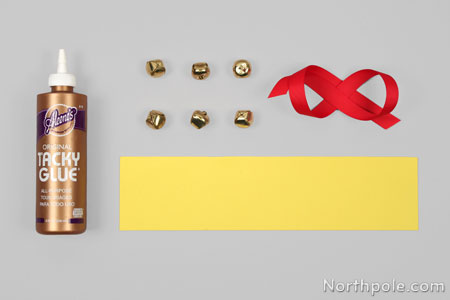 Yellow craft foam, 12" x 3" rectangle
6 Christmas bells
Red ribbon, about 20" long
Glue
Directions:
Put red ribbon through the loop of one bell. Tie the ends of the ribbon together.
Glue remaining 5 bells on yellow foam.
Now you have a reindeer harness, as well as Raymond's special bell!