Skill Level:
Crafting Time:
Material(s):
Category:
Tag(s):
Share This Craft
Search Crafts
Official Bike Tester Badge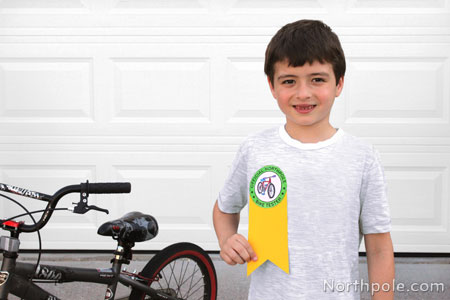 This is no ordinary badge—this is the badge of the official North Pole bike testers! With this badge, kids can pretend they are in Santa's Workshop and working alongside elves like Bud and Burt in the story "Bud's Wild Ride."
Supplies & Tools: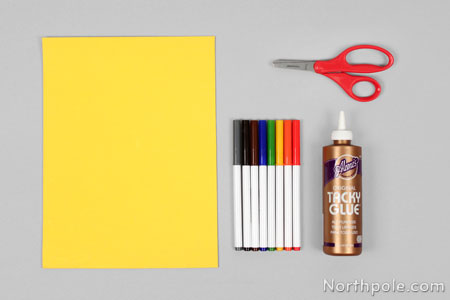 Craft foam or felt
Scissors
Glue
Markers
Optional: crayons, stickers, etc.
Directions:
Print the template and cut out pieces. Set the circle aside.
Place ribbon pattern on foam (or felt), trace with a marker, and then cut out.
Decorate pieces with markers, crayons, or stickers, if you like.
Glue the circle on top of the ribbon piece.
Now you are an official bike tester!