Skill Level:
Crafting Time:
Material(s):
Category:
Tag(s):
Share This Craft
Search Crafts
Miniature Felt Roses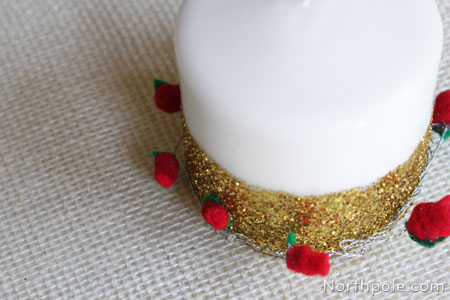 Not sure what to do with leftover felt pieces? Make mini felt roses! After making some larger roses, we had several pieces of felt left over; and since we hate to throw away materials, we used the scraps to make these miniature roses. They can be used for a hostess corsage, gift wrap décor, or to spruce up anything you wish.
Supplies & Tools: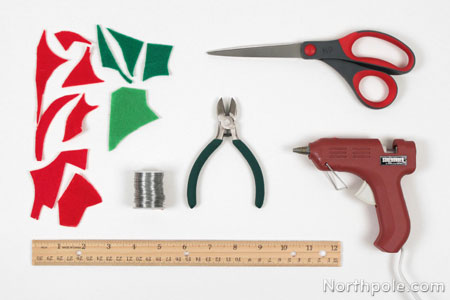 Felt scraps: red, green, light green
Mini hot glue gun & glue sticks
Florist wire (26 or 28 gauge)
Wire cutters
Scissors
Ruler
 Directions:
Cut a piece of wire about 10–11 inches long using wire cutters. Set wire cutters aside.
Fold the wire in half and twist wire around itself.
Take red felt and cut into small crescent strips.
Place the folded end of the wire at one end of the felt strip.
Apply a small dot of glue and begin rolling the felt.
Carefully roll the felt, gluing as you roll the flower. Use caution as the glue is very hot.
Once finished, cut small leaf shapes from green felt and glue under the flower.
Make several and wrap them together to form garland or cluster together to make a hostess corsage.