Skill Level:
Crafting Time:
Material(s):
Category:
Share This Craft
Search Crafts
Easy Felt Roses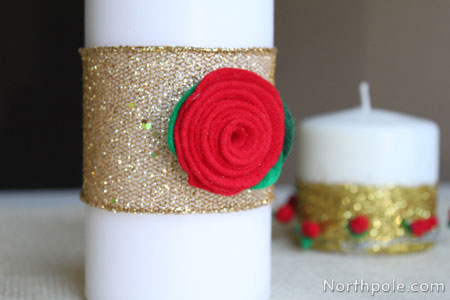 Make several of these darling little roses and use them as a fashion accessory, gift wrap, or table decor! Have fun making flowers of different sizes. We found that a 4.25" circle produced a 2" rose; a 2.5" circle produced a 1" rose; and 2" circle produced a 0.75" rose.
Supplies & Tools: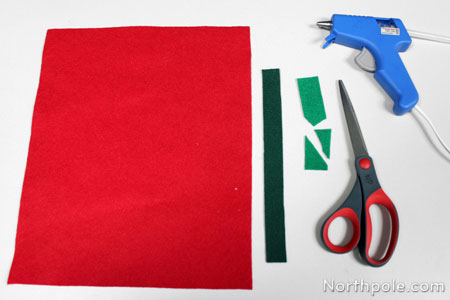 Red felt
Green felt
Dark green felt
Mini hot glue gun & glue sticks
Scissors
 Directions:
Cut out a circle about 4–5 inches in diameter. Freehand it—the circle does not need to be exact.
Cut the circle into a spiral. The less perfect it is, the more unique petals you'll have.
Starting from the outside, begin rolling the felt. Use hot glue to secure as you roll the flower.
Try to align the bottom edges as you continue rolling and gluing the rose.
You may need to trim off the end of the felt as you finish rolling the rose.
Cut green felt into crescent shaped pieces for the leaves.
Glue the leaves on the outer edge of the rose, and trim if necessary.
Trim any excess on the bottom of the rose so that it creates a flat surface.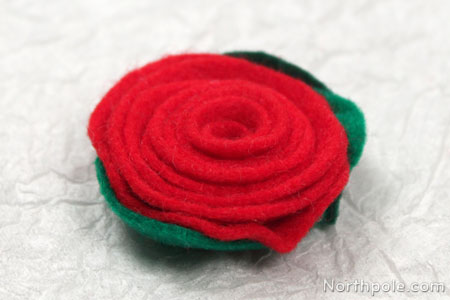 Idea from the elves:
Cut waves or mountains along the outer edge of the felt spiral to create different looking roses.
Elfy Hint:
Sometimes it can be difficult to begin rolling the rose, especially when working with smaller pieces of felt. Try leaving a "tail" when beginning to roll the rose. It gives your fingers more material to work with until the rose is more comfortable to hold. When finished, trim the "tail" so that the back side is flat.